Raven Walking Cane wood & bronze
GC-Artis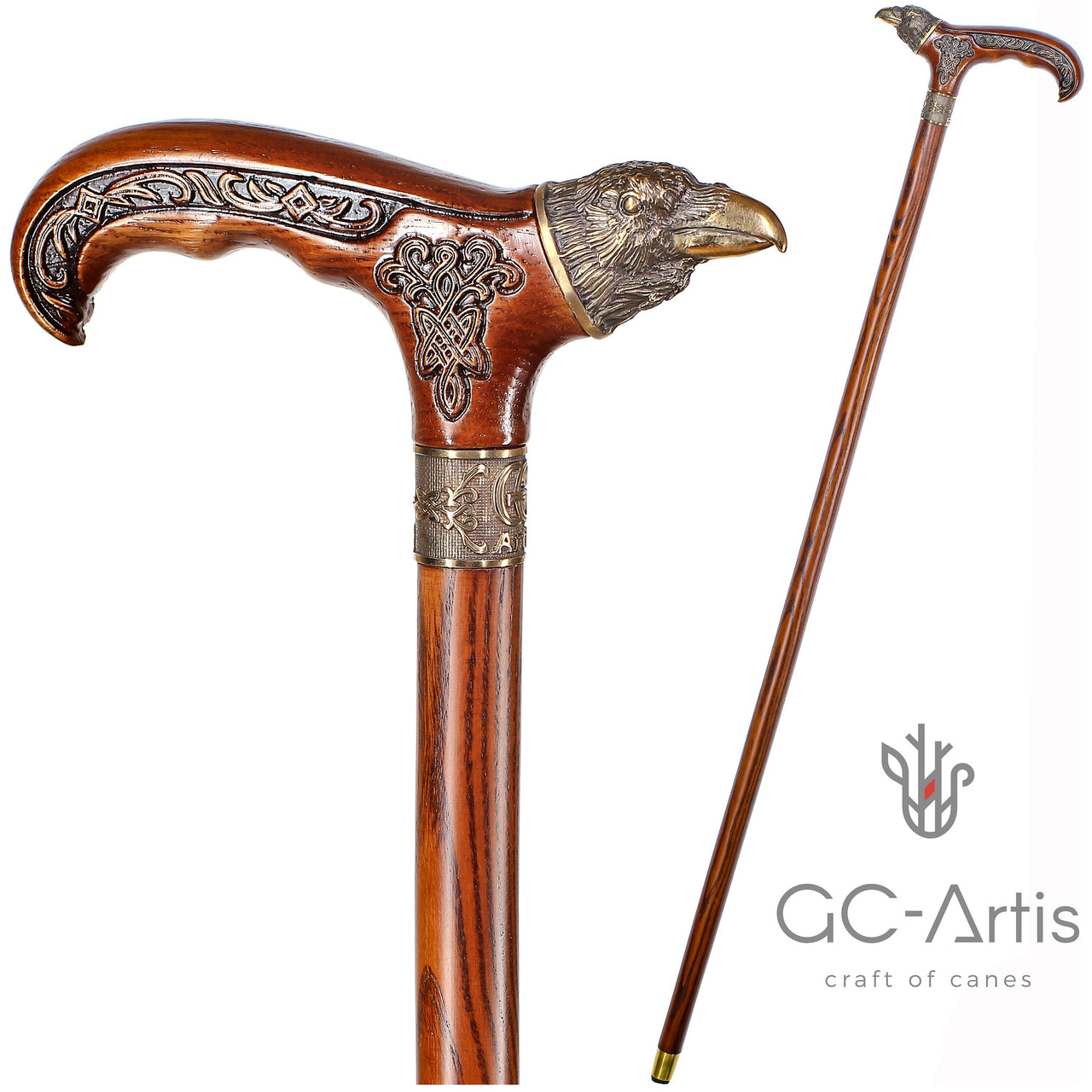 Raven Head - Solid Brass & Wood Walking Cane
----------------------------------------------------------------------------------------
Unique Goth style hand casted & wood carved crafted walking stick or cane
Directly from Artist - ORIGINAL CANE has the GG-ARTIS logo and the artist's signature on the decorative Brass collar
Designed and handmade by GC-Artis Creative Workshop, Ukraine
Collapsible: the handle connected with the shaft using 8 mm metal thread
SIZE: 36'' / 92 cm
SUPPORTS: up to 200 lbs
USE: unisex, fits for left hand & right hand
HANDLE MATERIAL: Solid Bronze / Brass + hard wood
SHAFT MATERIAL: ASH Wood
COLLAR MATERIAL: Solid Brass / Bronze
WEIGHT: 1 LB / 480 gramm approx
ARTIST: KOTENKO A.
FUNCTION: It well for those who use it that wishes to have additional accessories underlining individual style at walking on city streets, that who wishes to receive convenience at walking on wild district and perhaps they who find a Stick useful for Protection against wild animals and they who want a pleasant walking instrument companion.
Also it will be excellent addition for you collection or an original gift.

Materials: Wood, Brass, Bronze, Melat
-----------------------------------------------------------------------------
Caution! This walking cane is a fully functional & probably it more convenient than a most of usual canes but if you have serious musculoskeletal disease or are prone to fall or have suffered surgery after a fracture / insertion of an artificial limb or artificial bone / joint, then we do not recommend to use this cane before consultation and approval by your doctor only