FOXY - Erotic Wooden cane walking stick
GC-Artis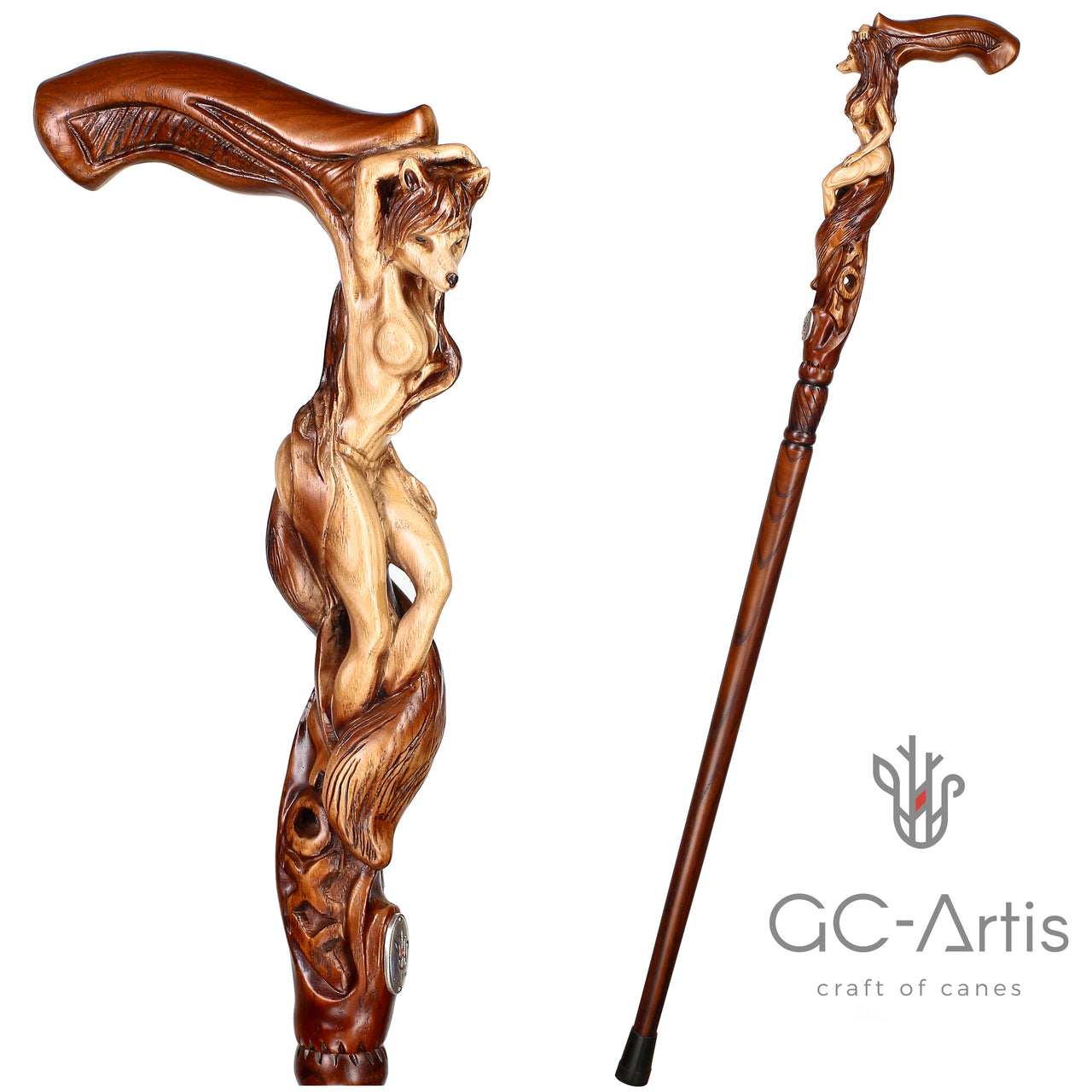 Foxy - SEXY Naked lady nude girl - Wooden Walking Cane
New fully functional Wood Carved Crafted men's Walking Stick Cane Staff

This walking cane has been designed by GC-ARTIS Workshop, Ukraine

ORIGINAL CANE HAS THE METAL MEDALLION with the ARTIST LOGO!
SIZE: up to 37'' / 94 cm
SUPPORTS: up to 250 lbs
WEIGHT: 450 gram
HANDLE MATERIAL: Hard wood
SHAFT MATERIAL: Hard wood
ARTIST: SHESTOPALOV SERGIY
PROCESSING: Woodcarving
USE: for men, fits for right hand ONLY
FUNCTION: This wooden walking cane will be excellent addition for men's art collection. It may be used like an fashion accessories underlining individual style at walking on city streets & on wild district or mushroom hunting, for Protection against wild animals and like an a pleasant walking instrument companion for every day use. Also this wood carved walking cane will be unusual props for an original photo / video set, theater or movie staging & stylish accessory for a costume party and best gift idea for him.
Materials: wood, wooden, hard wood

-----------------------------------------------------------------------------
Caution! This walking cane is a fully functional & probably it more convenient than a most of usual canes but if you have serious musculoskeletal disease or are prone to fall or have suffered surgery after a fracture / insertion of an artificial limb or artificial bone / joint, then we do not recommend to use this