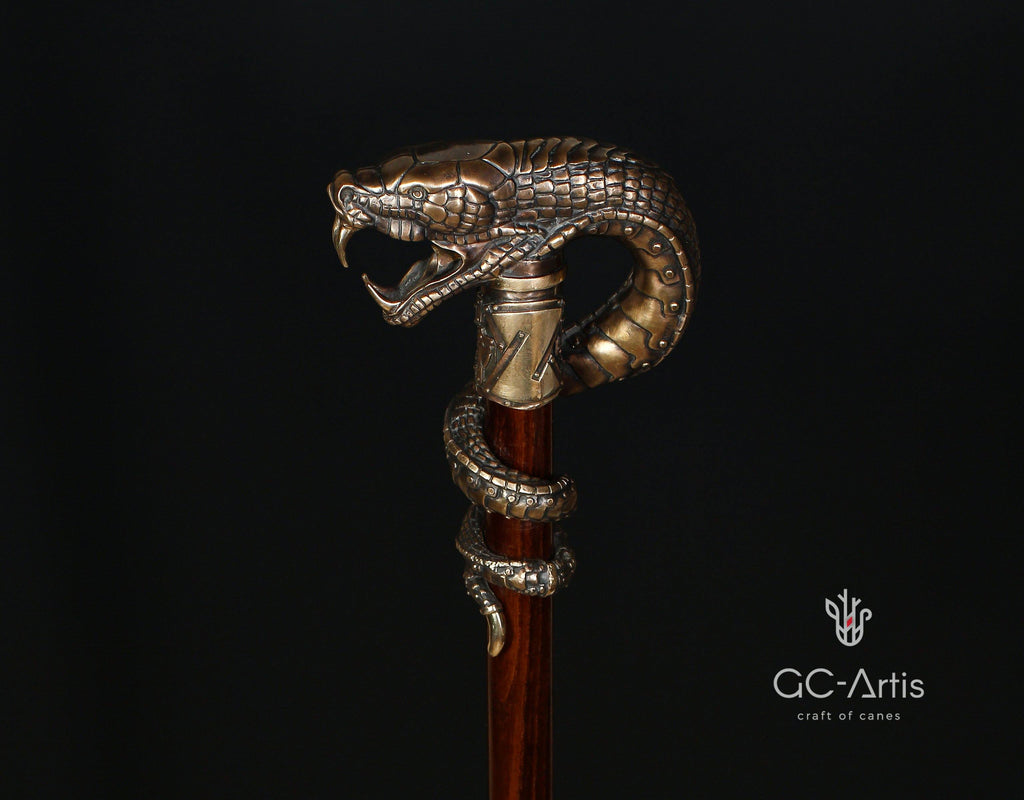 We create not only small series fashionable accessories for everyday use but unique one of a kind art pieces you may find at the Museum of National Bank of Ukraine and private collections all over the world.
Right now we have a speсial unique item:
"Dragon-Snake" - Artisan, Museum quality Collectible Walking Cane
Extremaly limited adition (33 pc only) with Authenticated numbered certificate
This walking cane stick has a very detailed metal hand casted of solid Bronze / Brass Myth Dragon-Snake. 
SIZE: 36 inches in length
SUPPORTS: up to 200 lbs
USE: unisex, well for left-handers like for right-handers
HANDLE MATERIALS: Solid Bronze / Brass
SHAFT MATERIALS: Solid ash wood
WEIGHT: 800 gram approx
PROCESSING: Manual work including Sculpting, Casting and Vanishing
ARTIST: Ukrainian sculptor KOTENKO A.
It is really a very difficult and delicate work, made by traditional casting technologies with full stages: sketches, clay sculpting, casting in to several molds and spike the metal parts together, chasing and polishing and coating the patina with aging effect. I can send more more pictures how it's made.
ORIGINAL CANE has the Artist's signature on the handle
Please cintact us if you interested in gcartis@ukr.net
Also GC-Artis caftsmen abble to make any custom order: wood carving, bronze casting, sculpting of art stone. Price - from 500 USD + , Terms 2-3 months.
Please find some our best individual works here