Bull Dog Solid Brass & Wood Walking Stick Cane
GC-Artis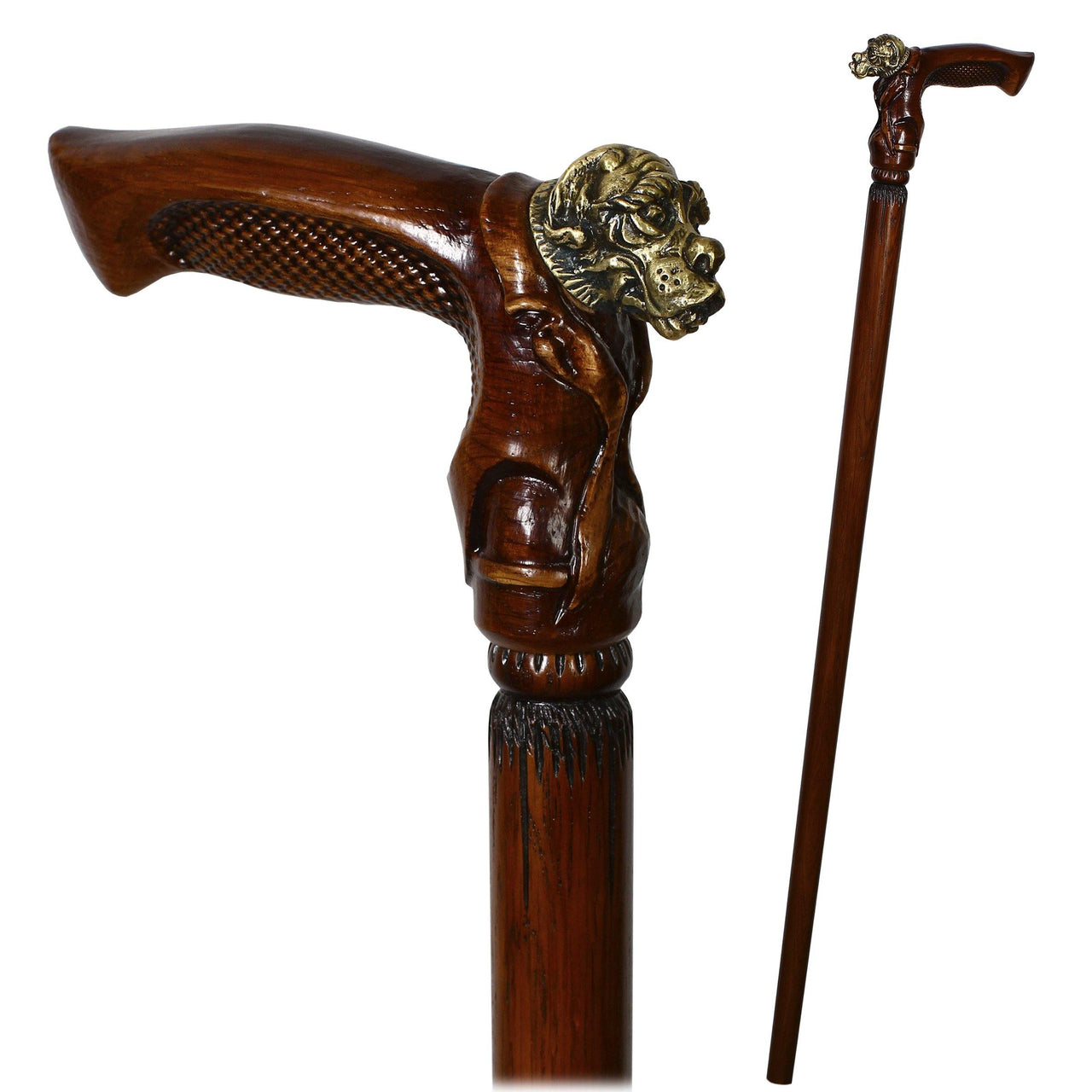 Solid Bronze Doge head figure walking stick cane with wooden handle & shaft
Original Unusual Design - Directly from the Artist
Sculpting and woodcarving made by GC-Artis Creative Workshop, Ukraine
This cane consist of two parts: the handle connected with the shaft using 6 mm screw connection
It is NOT MASS MARKET but a REAL MASTERPIESE!
SIZE: up to 36 inches in length
SUPPORTS: Up to 300 lbs
USE: unisex, well for left-hand like for right-hand
MATERIAL: The handle with ornaments and the shaft are made of ash wood
The dog head is made of Real Bronze
ARTIST: It is a work of the Ukrainian artist Maestro SHESTOPALOV SERGEY
FUNCTION: It well for those who use it that wishes to have additional accessories underlining individual style at walking on city streets, that who wishes to receive convenience at walking on wild district and perhaps they who find a Stick useful for Protection against wild animals and they who want a pleasant walking instrument companion.
This cane is not medical so it can be used those who need a support and aged people who might be prone to falls after consultation with doctor only.
Also it will be excellent addition for you collection or an original gift.
Materials: Solid ash wood, Real Bronze.